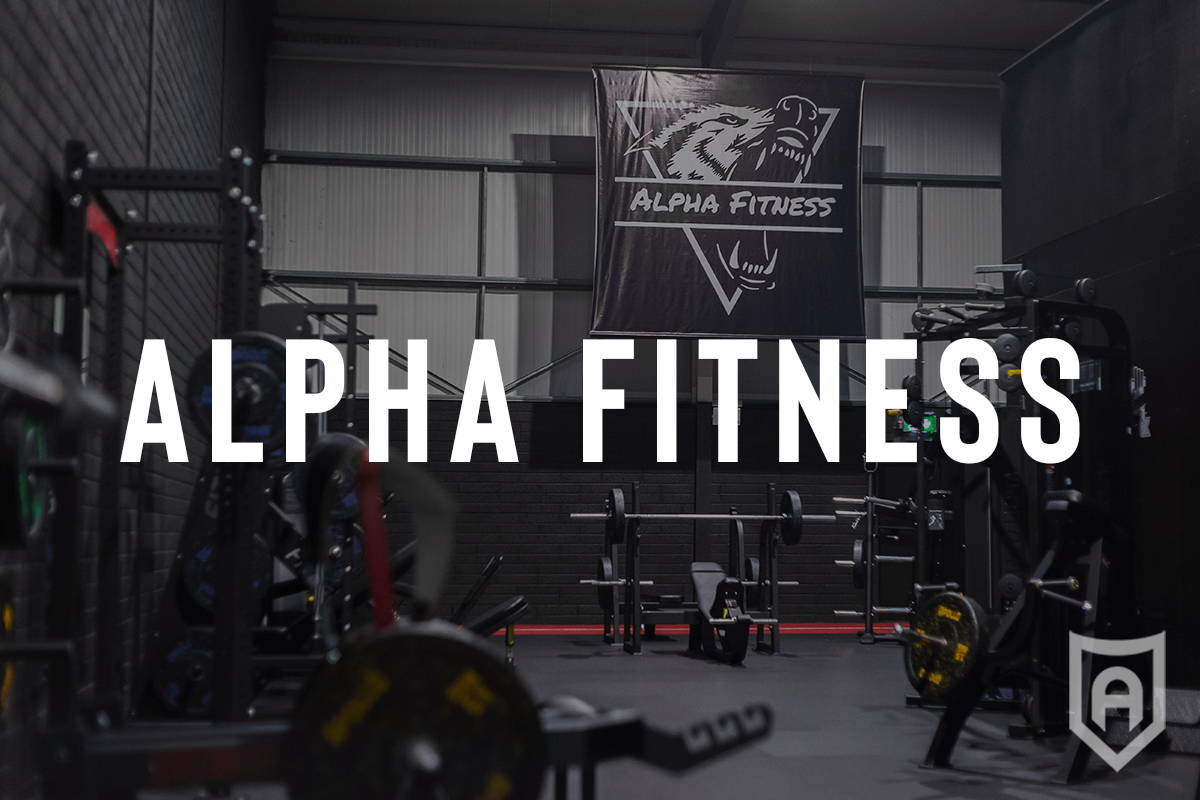 One of the most recent set-ups to arise on the gym scene in Waterford City, Alpha Fitness was an exciting project to embark on for team Apollo. The aim was to create an urban and multi purpose space with a huge focus on strength and conditioning equipment. Ian has over 10 years experience in the industry and decided to open his own facility, we are delighted he contacted Apollo for the project. The objective was to open a diverse gym space for avid gym goers with the best equipment. Alpha Fitness features a free weight, plate loaded and conditioning section. Apollo's equipment suited Ian's design plan down to the ground, with an all black colour scheme to represent the brand 'Alpha' Fitness.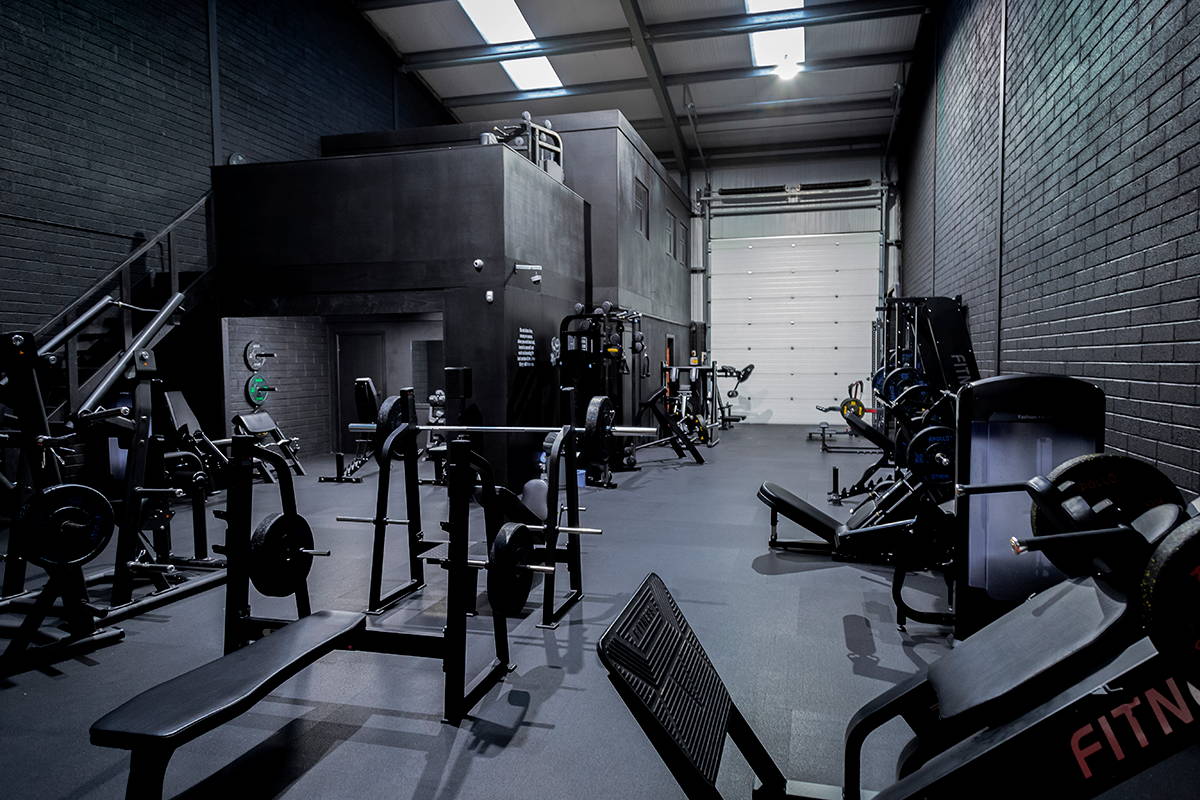 Alpha Fitness is split into multi functional gym zones with both a tiled and AstroTurf area. The main gym floor is tiled with high impact gym tiles to protect the underlying floor and the overhead equipment. We also installed a red sprint AstroTurf track for prowler and battle rope workouts. On the main gym area we installed various strength machines including bench & leg presses, a power rack, dual adjustable pulleys, smith machines and more. Ian opted towards the hi-temp speckled bumper plates which are a great touch to an all black space. Within the free weight section, we provided two sets of dumbbells which are stored on both a three tier dumbbell rack and a 10 pair system.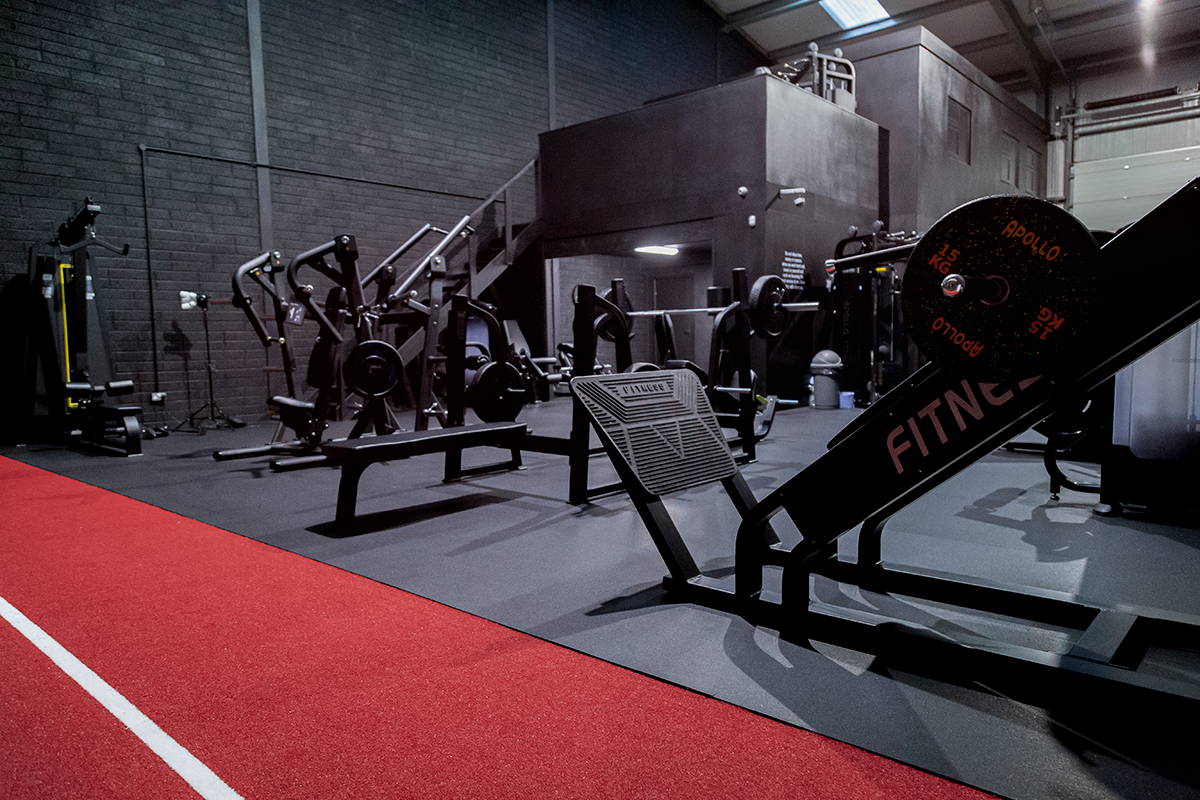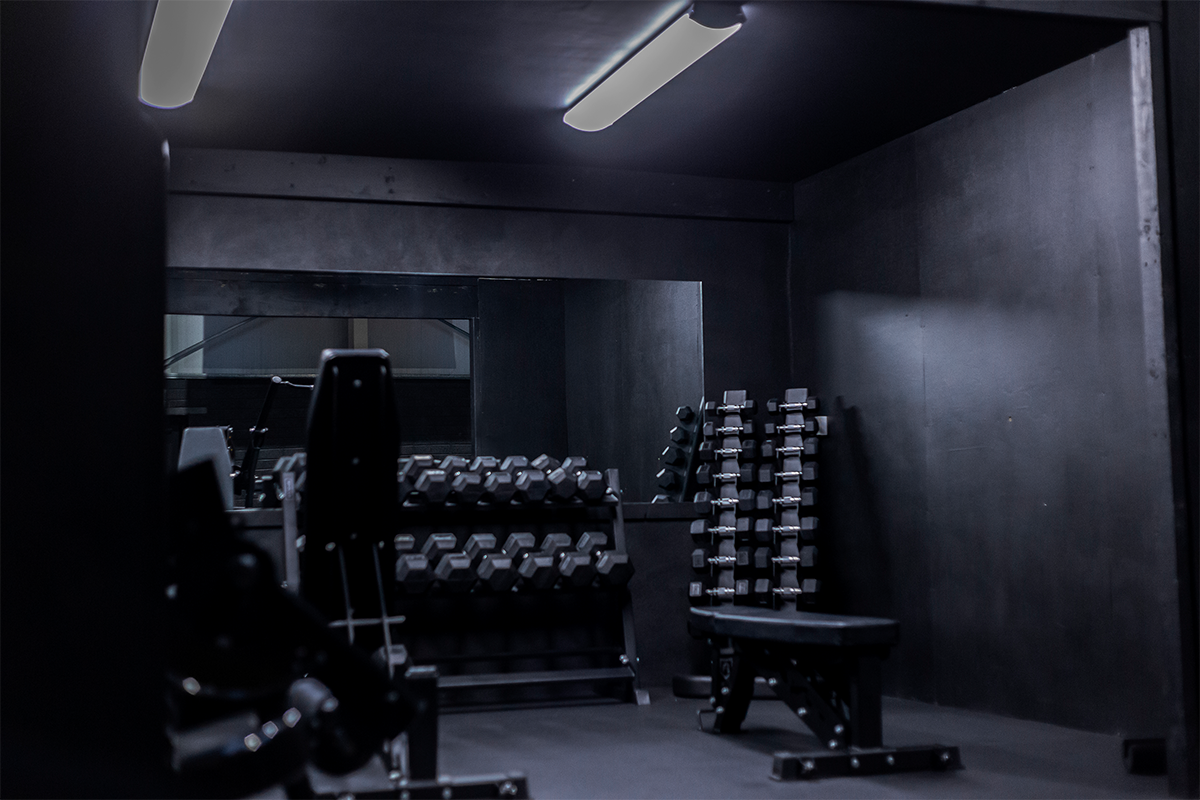 The result of this installation was a multi-functional training facility with equipment to suit everyone. Overall it was an exciting project to work on for team Apollo and we were delighted to see it all come together. We are looking forward to seeing Ian's project grow and want to wish him the best of luck with Alpha Fitness.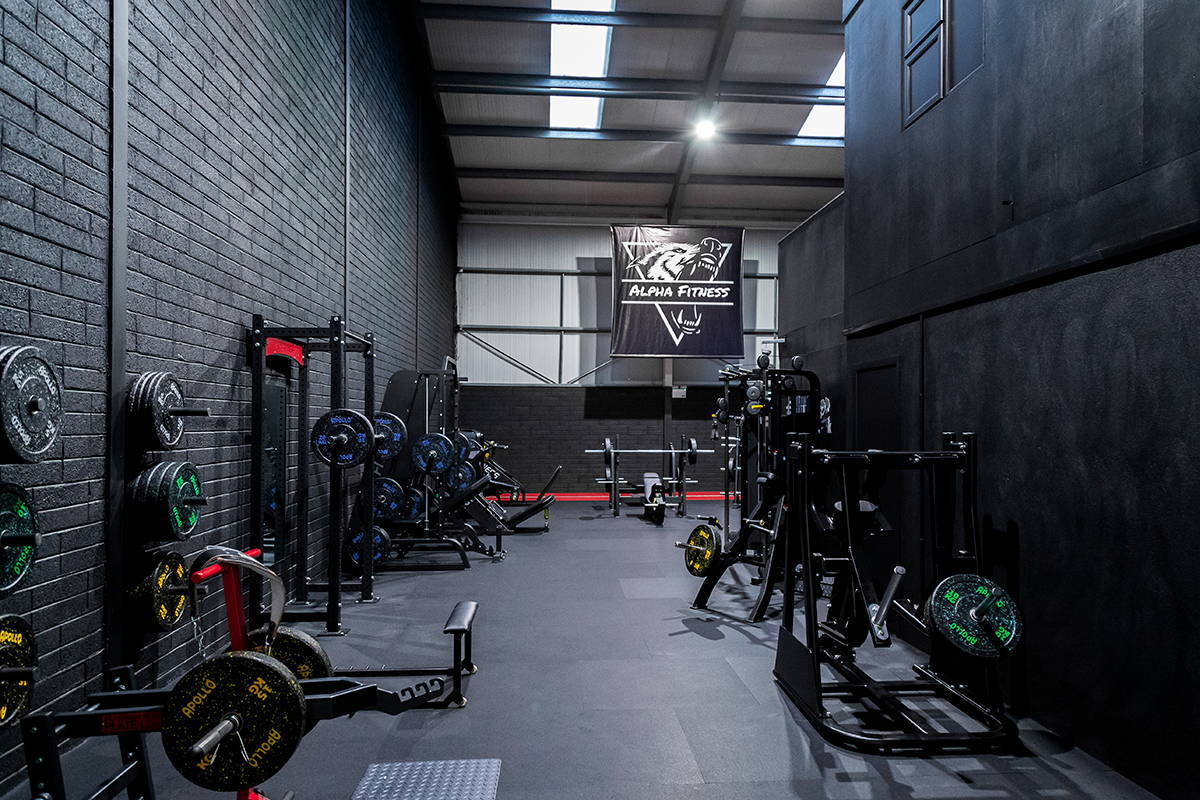 - Equipment Installed at Alpha Fitness -
INTERESTED IN DESIGNING YOUR OWN GYM? CONTACT OUR TEAM AT INFO@APOLLOFITNESS.CO.UK FOR A QUOTE!