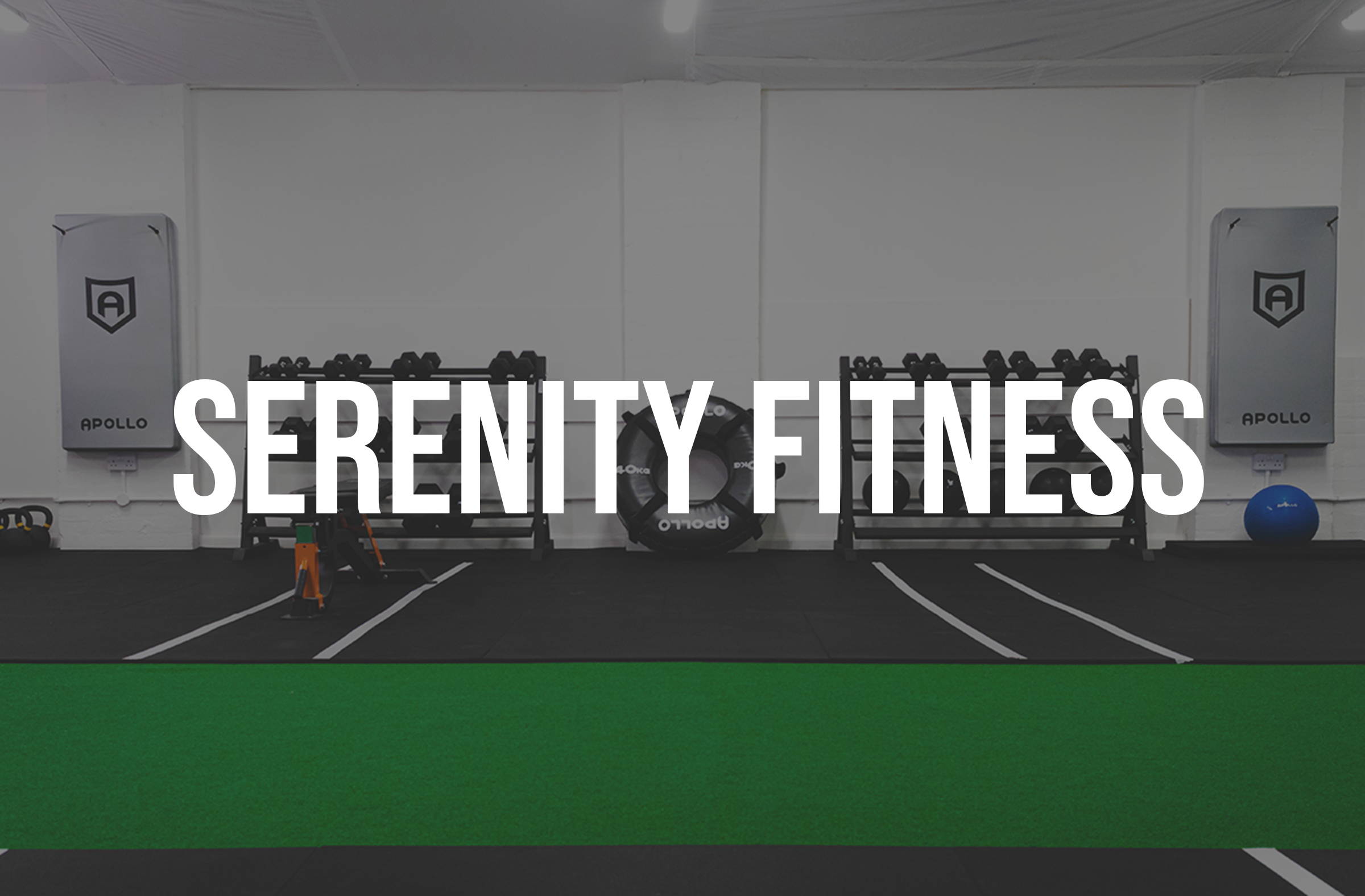 Serenity Fitness have launched their impressive new functional training facility in North Shields United Kingdom. Tyrone Langley, founder of Serenity wanted to bring top quality equipment to his gym in order to suit a variety of workout classes including bootcamps and Jiu Jitsu training. Apollo worked closely with Serenity Fitness to offer product advice and to design a modern training unit which would be capable of withstanding a large level of footfall. Keeping the type of coaching in mind, Apollo designed an open plan space to suit the functional bootcamp style classes.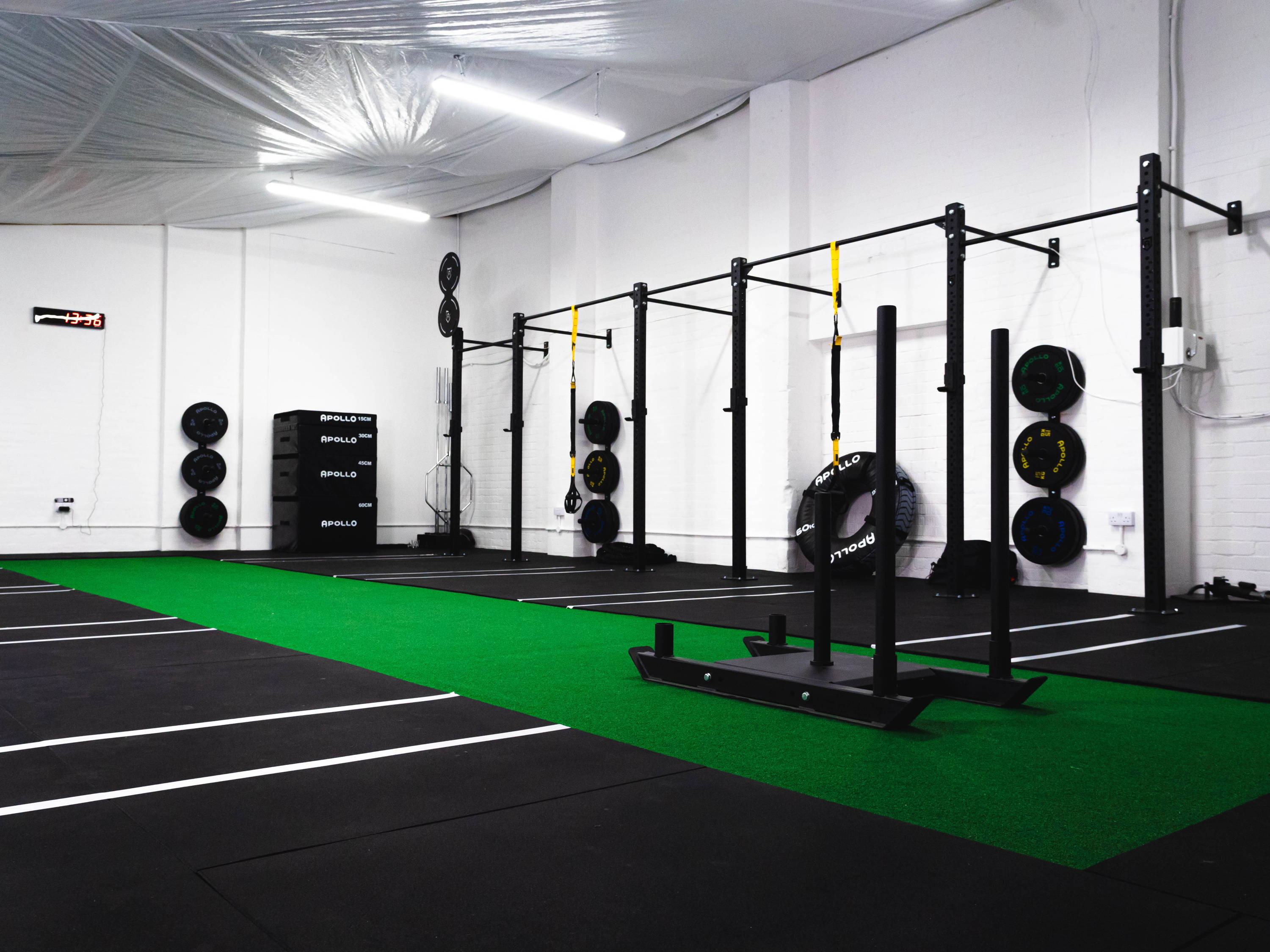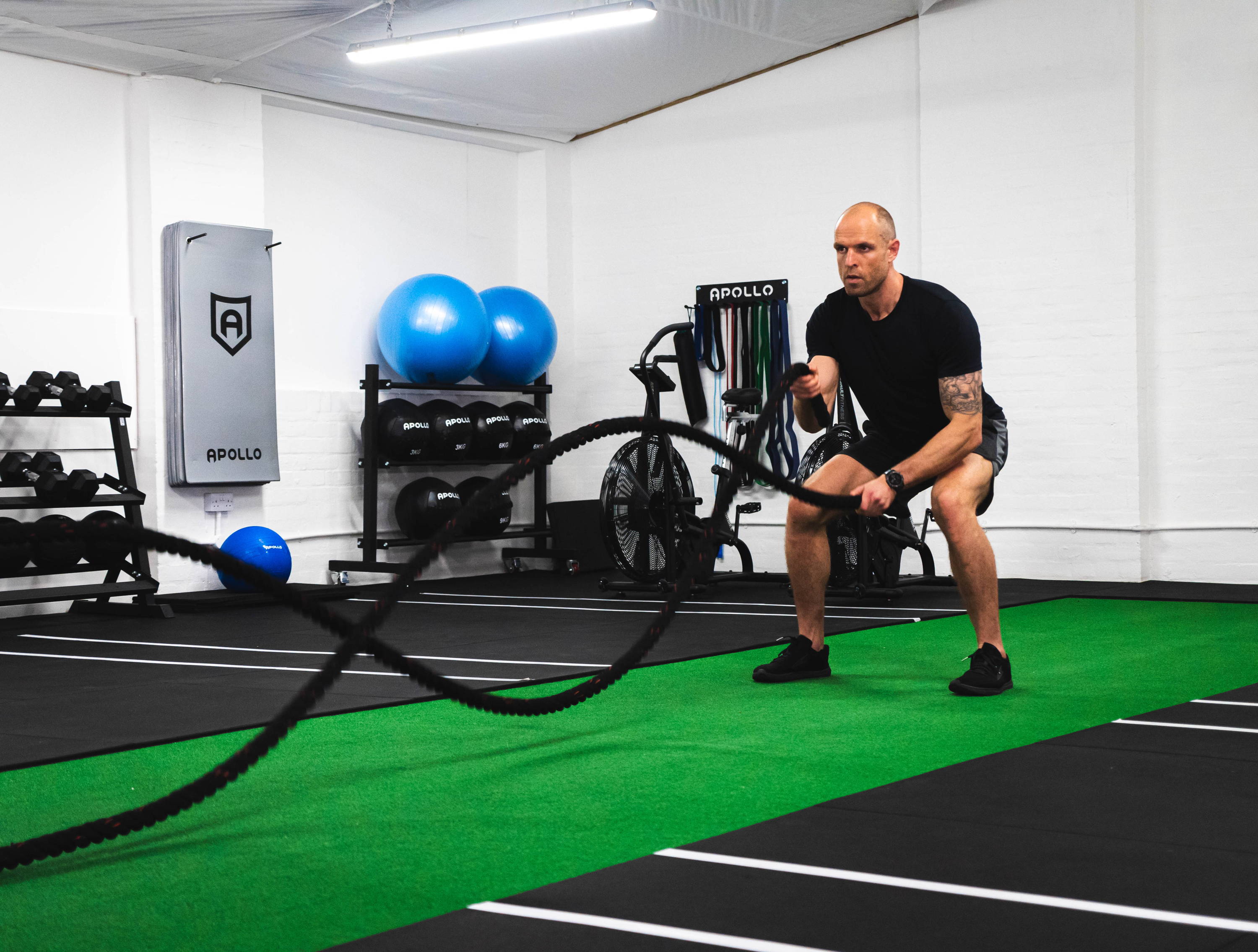 We were delighted to take on this project of designing, manufacturing and installing equipment for Serenity Fitness. After many visits and design plans, Apollo carefully chose equipment that would suit best and we settled on a final plan. A key feature of our install at Serenity Fitness, which is a necessity for both Jiu Jitsu and bootcamp classes, is the high impact 20mm Gym Tiles with integrated AstroTurf for battlerope and prowler workouts. Serenity chose a wide selection of items from Apollo's branded range including a three bay rig with higher uprights for suspension trainers, which allows trainers to coach multiple members at once. Other choices included Rubber Hex Dumbbells, Bumper Plates which were taken off the floor and brought to the wall with Mounted Plate Storage, Stackable Plyo Boxes, Battle Ropes, Slam Balls and much more. It was vital that every member to walk through Serenity's doors would be catered for, meaning a vast array of equipment was needed.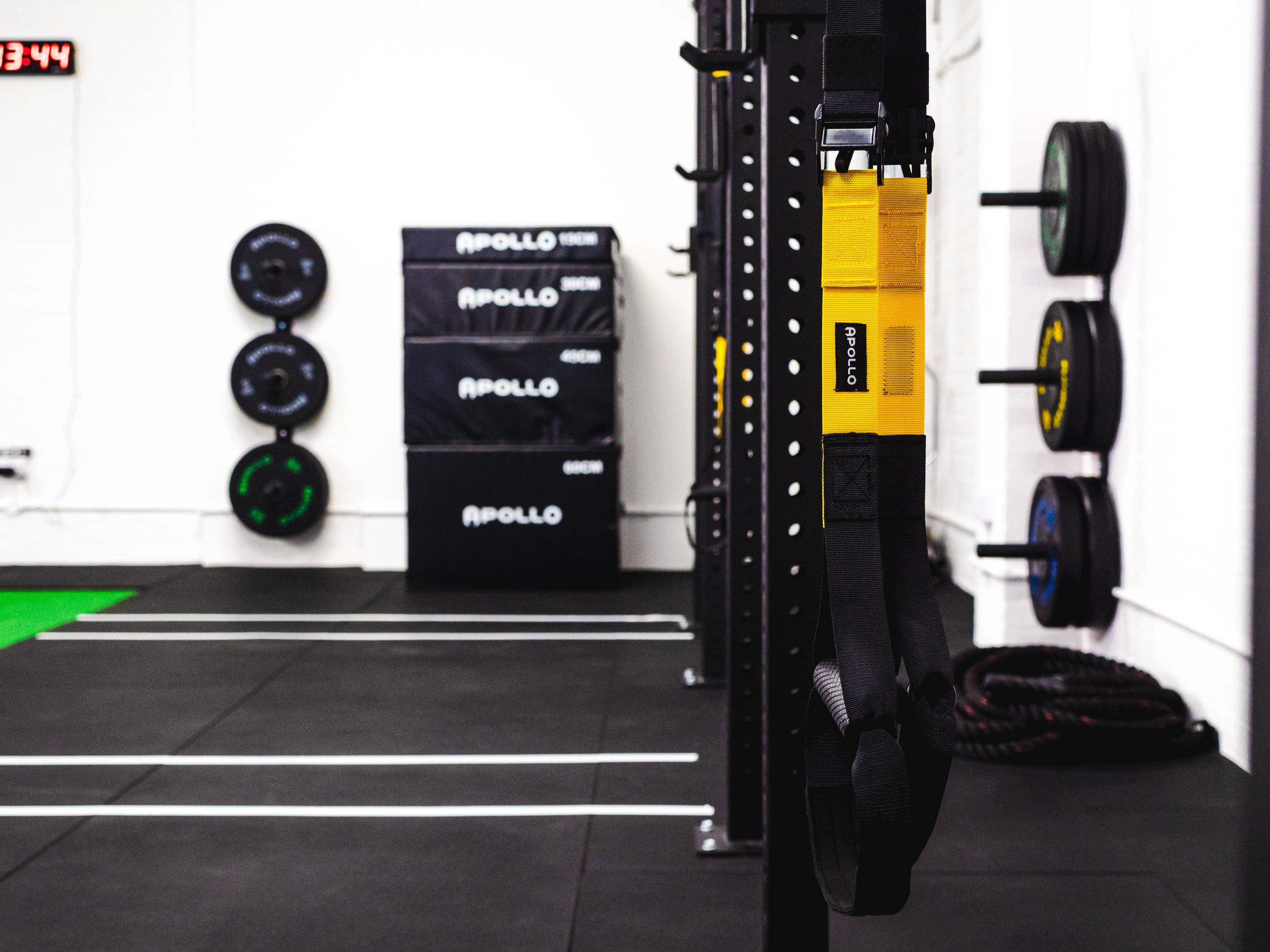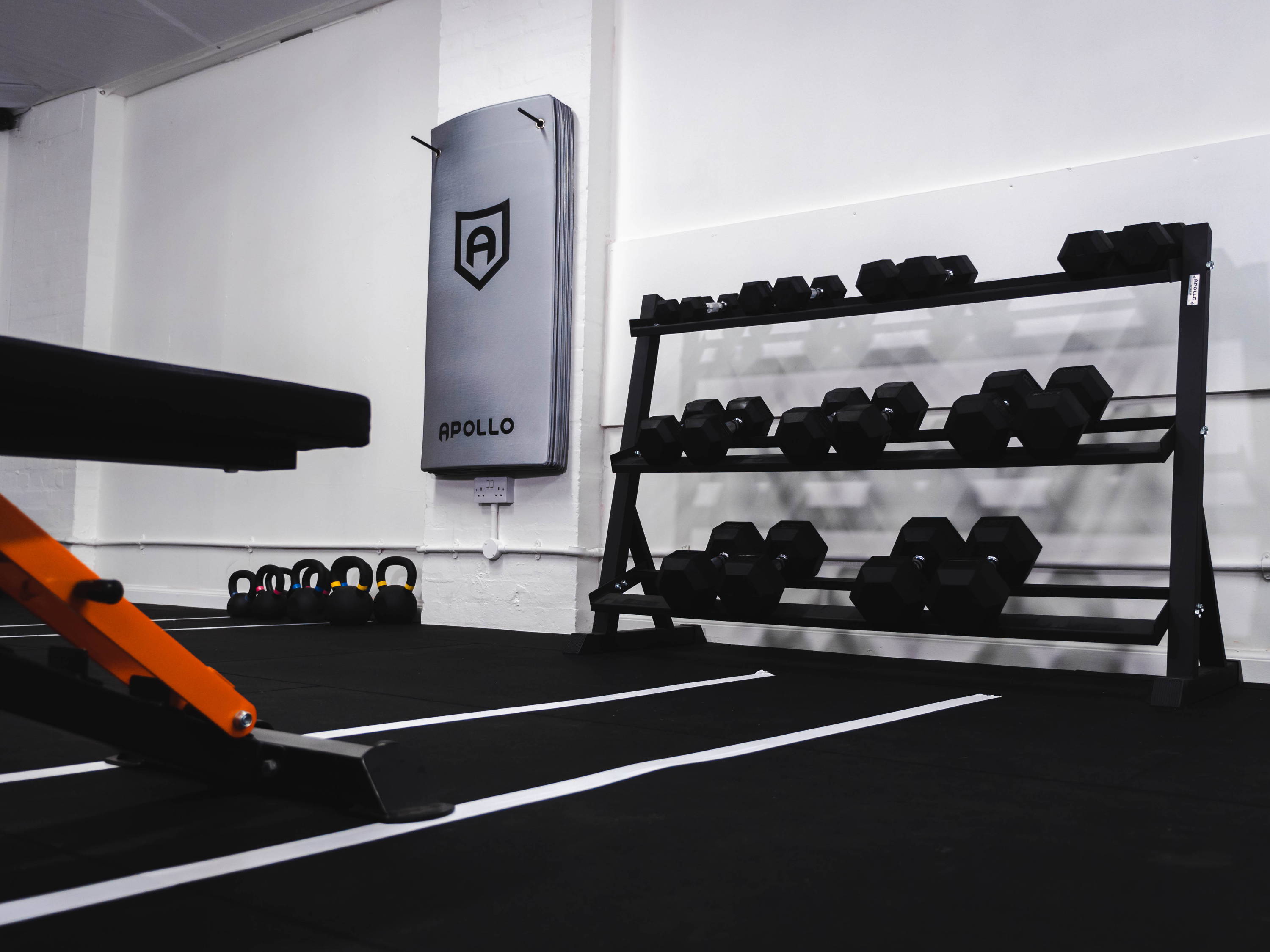 After working on the design, layout and install for Serenity over a period of time, Tyrone and his team were ecstatic with the final outcome. The project's end result consisted of an open space facility with segmented areas for diverse training programmes. We wish Serenity Fitness huge success with their future endeavors and we hope our latest install plays a huge part in the facility's forthcoming growth and expansion.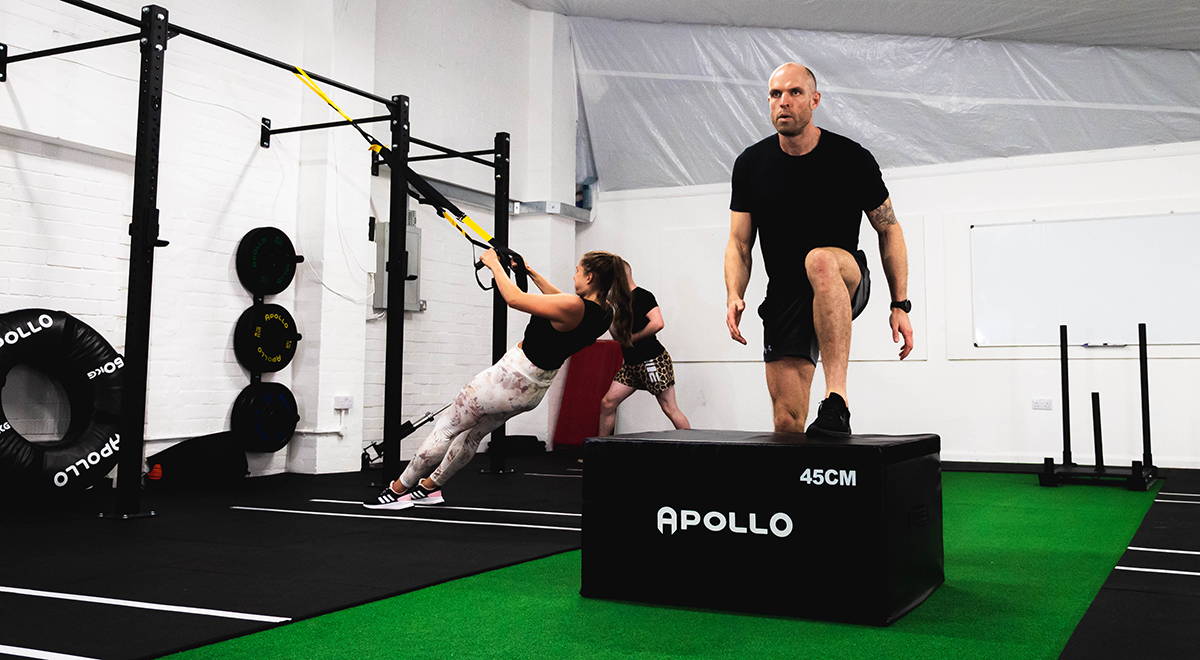 " What would I say made Apollo stand out? It's a world-class product for very very good prices in my opinion. I've been around a lot of gym equipment and when I came across this stuff it just really appealed to me, I just fell in love with the product basically. I phoned up Ross and by the next day he had the plans ready for the gym, once the design came back I would say within two days they had the whole gym fully kitted out. If you're looking for gym equipment, I would absolutely recommend no one else but Apollo Fitness " - Tyrone Langley
- Equipment Installed at Serenity Fitness -
INTERESTED IN DESIGNING YOUR OWN GYM? CONTACT OUR TEAM AT INFO@APOLLOFITNESS.CO.UK FOR A QUOTE!